Get a Monthly Wealth Snapshot of your Home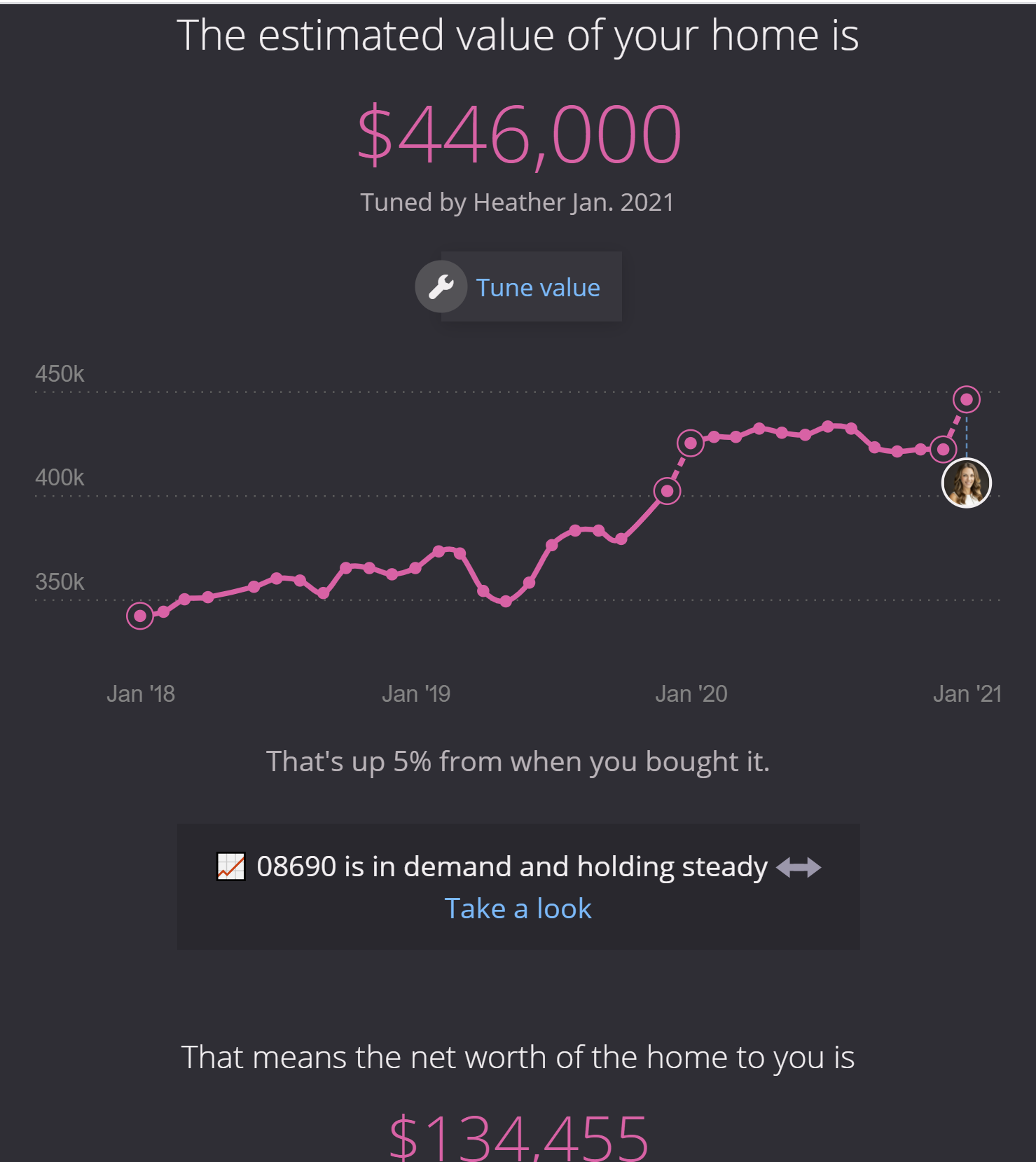 Stay Informed
Homebot is so much more than a "home value estimator". Homebot gives you knowledge and insight on your home's "wealth"- so you can make educated and strategic decisions with your asset.
What's Included
Beyond the home valuation tool, Homebot provides refinance calculations, cash-out and purchasing power and wealth management of your home. With these scenario calculators, you'll never wonder how your investment is growing.
Your Market
Every homeowner wants to know when is a good time to sell. WIth Homebot, you not only will you see what your home is worth today, but you'll also see how your neighborhood is performing.
I am ready to list my home now
With everything that's happening with the pandemic, are you ready to sell your home? Give us a call at 609-587-9300 x1200 or fill out the Home Evaluation Form. We're happy to help you make a move!