The Home Selling Playbook
WE'RE SO GLAD YOU'RE HERE! When it comes to the sale of your home, being an educated seller can mean the difference between getting under contract in 10 days... or sitting stagnant on the market for 6 months. Together, we'll review ways to get the most out of today's market, through smart and strategic action, to meet your real estate goals effectively and efficiently.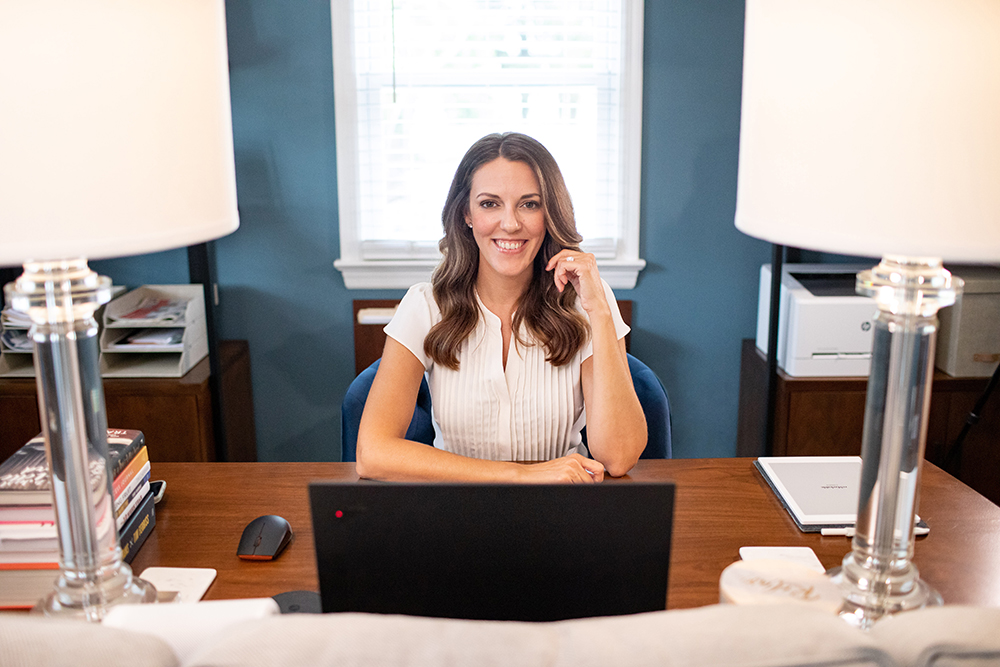 Determining Market Value
Before you put the "For Sale" sign out in the yard, there are a few crucial steps to take to ensure the success of your listing; the first of them being to determine the market value of your home.
A NO-COMMITTMENT LEARNING ENVIRONMENT
Your market value consultation is truly a no-commitment learning environment. It's a time for us to sit down together and discuss the goals you have through your upcoming home sale. Outlining clear, defined goals allows us to make strategic choices throughout the entire home sale process and stay inline with your desired results.
DISCUSS CURRENT MARKET CONDITIONS
The first thing we'll discuss is your town's current market conditions. These statistics, compiled by the New Jersey Association of Realtors®, give us a bird's eye view of what's happening in your town within the last 30 days. Specifically, we'll review the months of inventory, average days on market (DOM) and the percentage of list price received to have a thorough understanding of the current market.
PERFORM A COMPARATIVE MARKET ANALYSIS
The next thing we'll do is discuss and review recently listed, pending, and sold homes (as well as expired and withdrawn listings) that closely match your home's amenities, known as a comparative market analysis (CMA). Reviewing how other comparable homes have performed on the market gives us a deep understanding, on a ground level, of how you can expect your home to perform under similar market conditions.
DETERMINE A LIST PRICE
Finally, using the knowledge we've gained while reviewing market conditions and comparable homes, we'll determine a list price that best meets your goals.
Other Benefits of a market value consultation include...
DECIDING WHETHER TO MOVE OR IMPROVE Depending on the comparables, it may be in your best interest to move rather than make the improvements you need to support your family's lifestyle. Together, we can determine if your neighborhood can sustain the improvements you'd like to make without you losing equity.
TAX ASSESSMENT APPEALS Did you know that during your town's tax assessment process, you have the ability to object to the value the township places on your home? A comparable market analysis can help you substantiate your claim to the town, ensuring your home is properly assessed.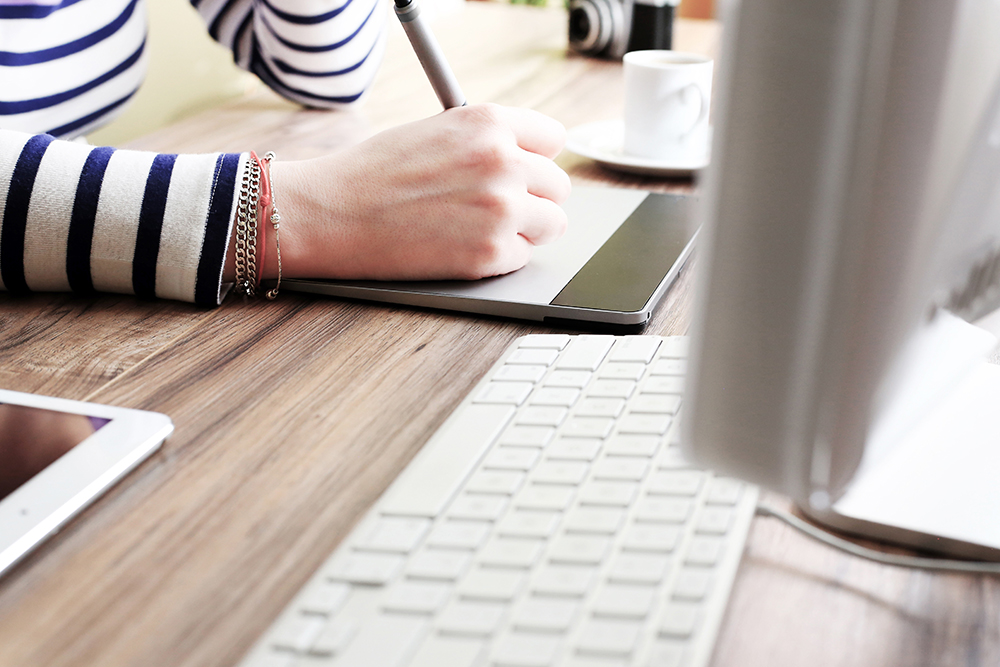 Building a Marketing Plan
Being smart with your list price is only one-third of the listing equation. The second third, and potentially the most important, is building a strategic marketing plan. Without proper marketing, the buying population (and their supporting agent) doesn't know your home is even available for purchase. This is where the commission conversation often comes into the equation. That's because commission and marketing have a close connection between one another. (Not sure what commission is for? Scroll down for more info. )
Amplify Your Home
Theoretically, the higher commission you negotiate with a real estate agent, the harder they should be working to market your home, right? But have you ever wondered what your commission rate is actually getting you? With our Amplify marketing plans, we take the guesswork out of HOW your home is being marketed and WHERE those commission dollars are being spent. Twenty-four marketing options are at your fingertips- putting you in the driver's seat for marketing decisions. Together during your listing appointment, we'll determine the most effective marketing opportunities to help you reach your goals. You'll never wonder where that commission rate is being spent again. Our most chosen opportunities include...
3D Virtual Tours + Floor Plans
Customized Print Marketing
First Time Selling Your Home?
ABOUT COMMISSIONS A commission is a percentage of the sale price of the home paid to the agents. Most commonly, the seller pays the commission to both the listing and the selling (buyer) agent. The commission covers each agent's expertise and time dedicated to the transaction and closing of your home sale. It also covers the costs incurred for marketing your home. Typically, the more expansive the marketing plan, the higher commission percentage that is paid.
ABOUT COMMISSION RATES In the state of New Jersey, standardized commission rates are illegal. The commission rate you pay is negotiable at the time of signing your listing agreement.
Preparing Your Home
During the market value consultation, we'll discuss ways that you can improve your home's salability. Most often, these include making minor home improvements and staging your home for photography and showings.
UPDATES AND HOME IMPROVEMENTS
As homes age, they need maintenance to keep them looking fresh. But sometimes we overlook small areas in our own home that need attention, like fingerprints on walls or that unpainted closet door. Surprisingly, potential buyers notice these general maintenance items more often than not. And they evaluate these simple upkeep items as an indication of how well you maintain the systems and structure of your home.
As your listing agent, it's our job to tour your home with a buyer's eye; taking a keen look at what might be unappealing to potential buyers, then making recommendations for improvements. Most often, a simple coat of paint or trimming the landscaping makes a huge difference! Tackling these small, cosmetic fixes now allows buyers to have a positive first impression- increasing your chances of an offer.
STAGING YOUR HOME TO SELL
Another major step to preparing your home for sale is staging. No, I'm not talking about spending $20,000 on rental furniture like in an episode of "Million Dollar Listing". Home staging is about the concept, not the items themselves. Our two biggest guidelines to staging your home for sale are the 2Ds: depersonalize and declutter. The 2Ds allow you to maintain a level of privacy and simultaneously allow a buyer to envision themselves living in your home.
As your listing agent, it's our job to tour your home and point out the items you should pack away for your privacy and protection; things such as medication and photographs. We'll also help you evaluate each room's furnishings to decide if their helping define the space's "best use". (This comes in very handy during appraisals, too).
PROFESSIONAL PHOTOGRAPHY
One of the last major steps we'll do together before listing your home is to take photographs of every space in the house. Photography is the "Book Cover" of your listing and it's our chance to make our best impression! Depending on the Amplify Marketing options you choose, this may include scheduling aerial photography or 3D virtual tour renderings. Prior to your photography shoot, we'll provide you with a checklist to make sure you're prepared for the big day. And as your listing agent, we are on site the day of your photography services ensuring the images captured are showcasing the best parts of your home.
Consider a Pre-Listing Home Inspection
Hiring a licensed home inspector to inspect your house prior to listing provides you with a competitive advantage with other homes on the market. The benefits to your advantage include:

Permits you to make repairs ahead of time so that defects won't become negotiating stumbling blocks later

May alert you of items of immediate personal concern such as radon gas or active termite infestation

Reduces your liability by adding professional supporting documentation to your disclosure statement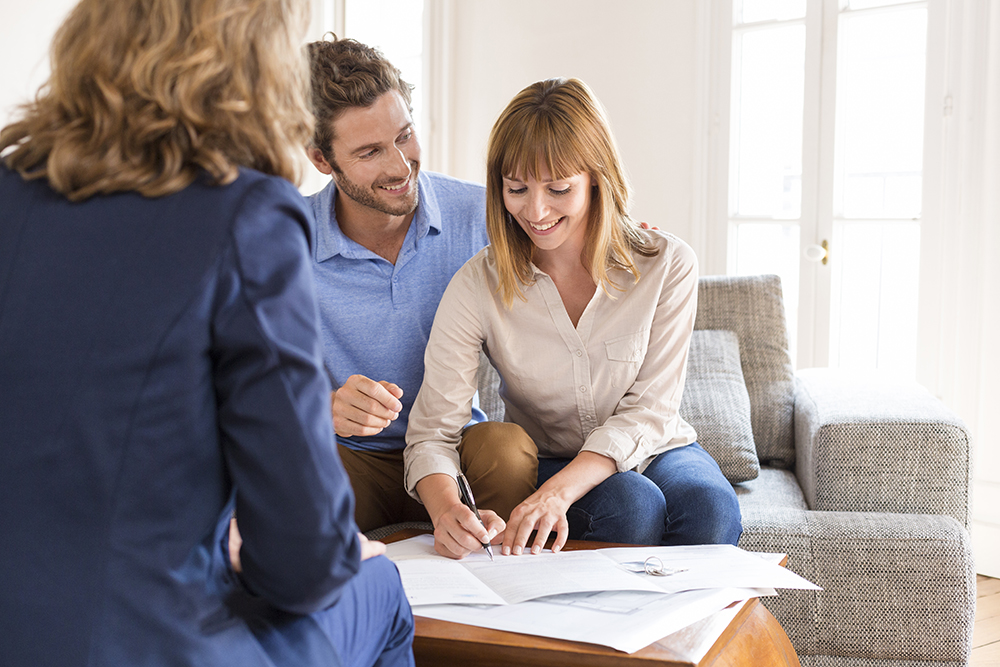 Listing for Sale
You've evaluated the current market comparables, decided on a marketing plan, and staged your home for success- and now the time has come to list your home on the market!
MULTIPLE LISTING SERVICE (MLS)
The very first thing we'll do is place your home in the MLS. This online portal allows agents from every office belonging to that particular MLS to see all the homes for sale in that market area. While most agents join one MLS, we're current members of multiple MLSs giving our sellers the exposure to up to four times more agents and buyers. These MLSs also feed the content that is populated on consumer sites like Realtor.com.
YOUR HOME GETS AMPLIFIED
This is also when the Amplify Marketing tools you selected get implemented and start working for you. The HTR Group monitors each element for activity to capitalize on engaged buyers the minute they're interacting with your listing.
PRIVATE HOME SHOWINGS
In a sellers' market, the number and frequency of showings in the first few weeks are key indicators on whether the buying pool believes in the value you've placed on your home. Factors such as list price, inventory and photography get buyers to the front door. However, first impressions are everything when it comes to private home showings; how you choose to present your home to buyers can mean the difference of a quick offer or a stale listing. Keeping your home in photo-ready condition can be challenging, especially if you have multiple people living there, small children, or pets- but maintaining a tidy, clean, and welcoming space is vital to success!
We provide each of my sellers with a showing checklist to ensure you don't forget a thing. And scheduling showings is simple with us thanks to our appointment scheduler, ShowingTime. You can select how you'd like to be notified- call, email, text, or smartphone app alert- and you can confirm, decline or suggest an alternate time from anywhere. After each showing, we'll follow up with the showing agent to gauge the buyer's interest and request feedback. This helps us to understand what the market's value perception is.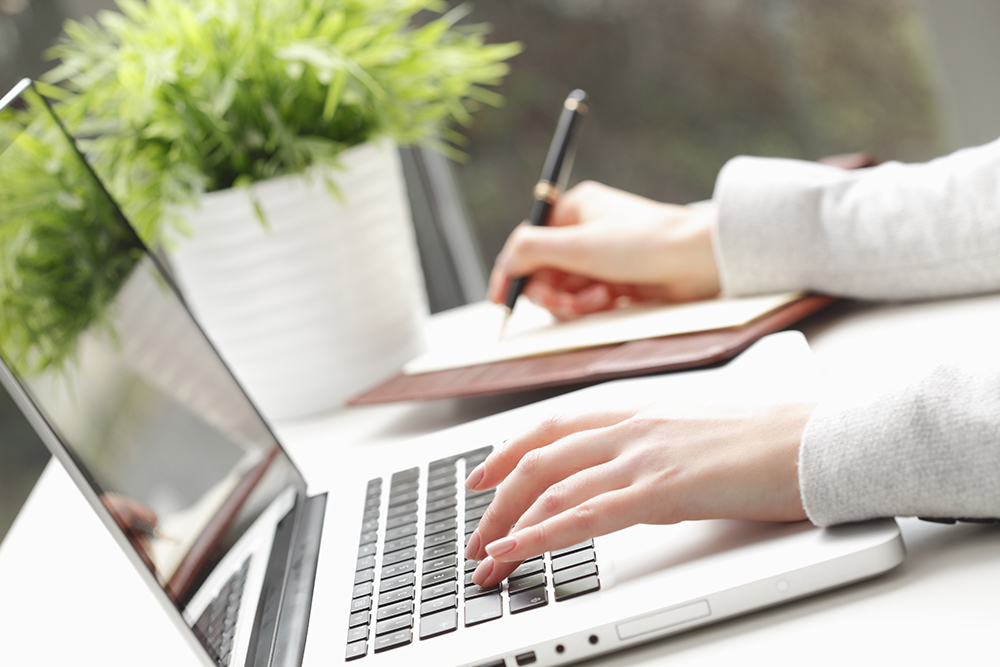 Offers and Negotiation
All of our research, preparation and marketing has been dedicated to this milestone: receiving a written offer of purchase for your property! Offers can come in two forms: a one-sheet offer or a full contract. One is not stronger than another, it's simply a personal preference from the selling (buyer's) agent. A one-sheet offer requires the completion of a full contract, with signatures from all parties, in order to be executable, while a full contract simply requires signatures. Once an offer is received, we'll sit down together to review all of the terms proposed by the buyers- including their mortgage pre-approval letter, offer price, down payment, closing date, and any contingencies or provisions they may have. Any individual term is open for negotiation and you can negotiate as many terms as you feel necessary. If needed, we'll revise the terms of the offer to best meet your goals and provide a counter offer to the offering buyer. Typically, an acceptance response or counter offer is provided to the buyer within 24-48 hours of receiving the offer. Simultaneous to negotiating your current offer, we'll reach out again to all prior showing agents to gauge buyer interest. This helps ensure that we're receiving all offers from the current buying pool and allows you to make a more informed decision during negotiations.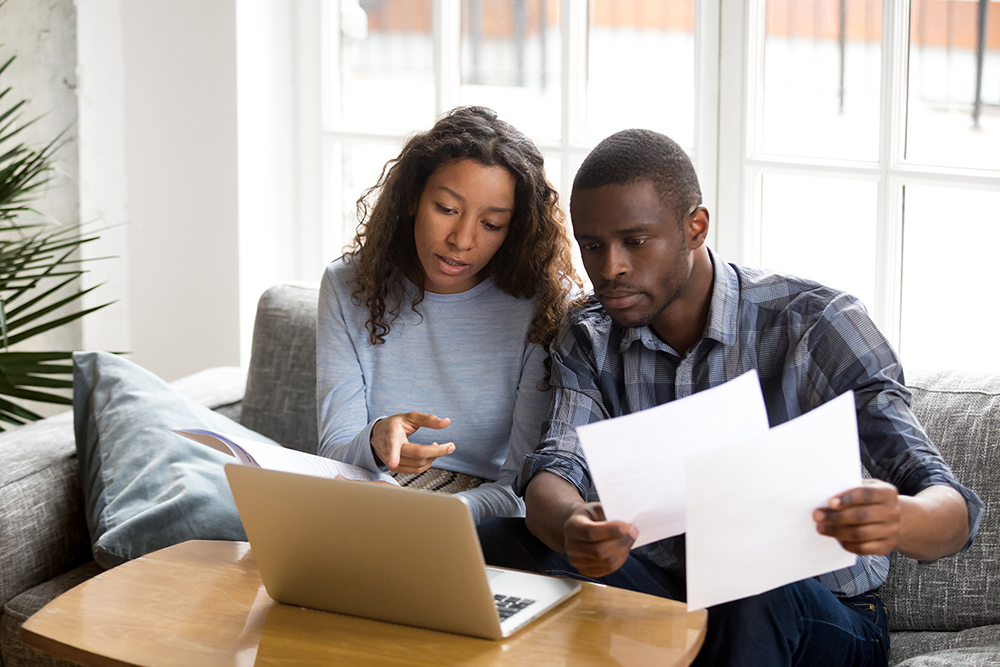 Under Contract
EXECUTING THE CONTRACT
An offer is not considered an executed contract until all involved parties have come to a "Meeting of the Minds", sign the Contract of Sale, and receive a copy of the contract with all signatures.
ATTORNEY REVIEW
Once the contract has been fully executed, both parties enter the Attorney Review period. In the State of NJ, this is a three business day period where you, as well as the buyers, have the opportunity to review the contract with a lawyer and request additional adjustments recommended by your attorney.
DISAPPROVAL OF CONTRACT LETTER
If either party's lawyer recommends additional adjustments, these adjustments are conveyed in a "Disapproval of Contract Letter". This letter essentially conveys that the presenting side is in disapproval of the contract pending the included changes. The Disapproval of Contract letter stops the Attorney Review clock allowing both parties to negotiate without time constraints. This is a second area of negotiation that happens between the representing lawyers on the involved parties' behalf.
GOING UNDER CONTRACT
Once both sides agree to the additional adjustments, an addendum is signed and attached to the Contract of Sale; concluding Attorney Review. If no Disapproval of Contract Letter is sent from either side, Attorney Review is concluded at the end of the third business day.
Legal Representation
SELECTING A LAWYER Choosing a legal representative for your transaction that you trust and communicate well with is imperative to ensuring a smooth transaction. As a seller, you've already experienced a real estate transaction when you purchased your home. You have the option to work with that lawyer again or to select new legal representation. If needed, we have a list of providers local to your area for you to interview and consider for hire in our Vendor List section of our site.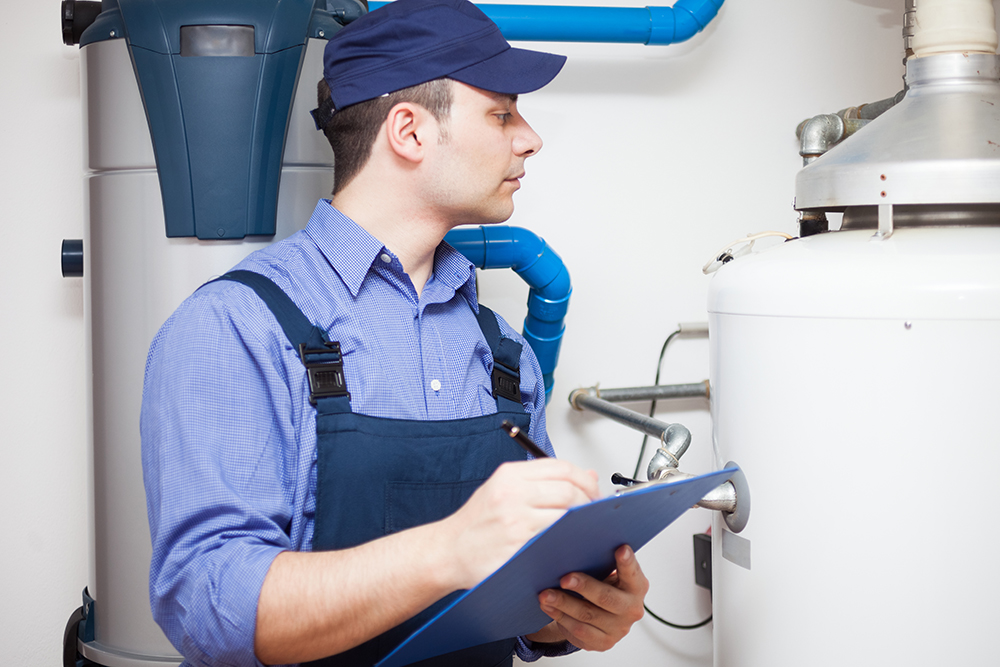 FINAL DETAILS
Now that we're officially under contract, there are a few important milestones to get through...
FINDING YOUR NEW HOME
If your plan is to purchase or rent a new property here in New Jersey, together we'll tour the market of available homes and get you under contract on your new place! If you're planning to relocate to another state, we have a network of agents across the country and would be happy to provide you with a referral.
The buying process is very different in terms of responsibilities from the selling process. To get a refresher on the complete buying process, visit our Home Buying Playbook Page.
HOME INSPECTIONS
In your Contract of Sale, the buyers are afforded roughly 14 days to conduct a home inspection. This allows the buyers to have a thorough look at your home's systems and structure by a licensed, third-party. If the inspector discovers items that are not adequately represented in your sellers disclosure, the buyers have the opportunity to request a repair or credit. A pre-listing inspection helps reduce surprise findings during this inspection as you've already had the opportunity to discover any issues.
MORTGAGE APPRAISAL
The buyer's mortgage lender will request a third-party appraiser to evaluate the property ensuring the market value sustains the purchase price. During the appraisal, the appraiser will walk through your home taking measurements, making notes and taking photographs of each room in your home. He will compare your home to similar homes that have closed recently in the area to determine value.
CERTIFICATE OF OCCUPANCY
The final step you need to take prior to closing is to obtain a Certificate of Occupancy or CO (sometimes referred to as a Certificate of Continued Occupancy/CCO). To obtain, you'll contact your township's building department and schedule. The CO inspector reviews your home to ensure it meets the township's standards for resale occupancy. Many townships provide a list of items that inspectors look for online. Reviewing this list ahead of time and making any repairs prior to their inspection, can help reduce the likelihood of a re-inspection for faulty items.
Other Elements of a Smooth Transaction
MORTGAGE COMMITTMENT AND FOLLOW UP Once you get under contract, it's our job to stay in contact with the mortgage lender and buyer's agent to ensure the mortgage commitment process continues to move forward and on schedule for our closing date.
COMMUNICATION Throughout the under contract phase, don't hesitate to reach out to your lawyer and us with questions. It's our job to guide you through the transaction which includes answering any questions or resolving any concerns you may have.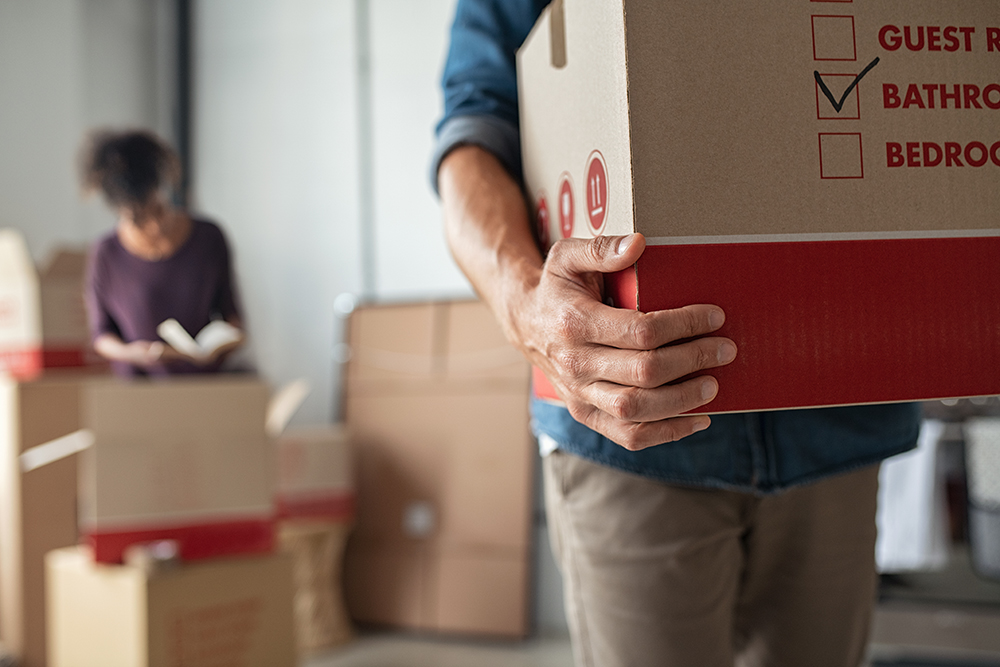 Closing Day
The day has arrived to close on the sale of your home! Whether you attend the closing with the buyers or meet with your lawyer prior, there's a few items you'll need to bring and a few last things to prepare at your home.
Moving Out
When moving your items out of your home, be sure to review your contract for items included in the sale. Do not leave unwanted furniture or garbage behind. Cancel cable and get final meter readings for electric, water and all other utilities with final day being the day of closing. The home should be empty and clean for final walkthrough.
Final Walkthrough
On or around closing day, the buyers will walk through your home to ensure it is in similar condition on the day they wrote their offer. If the current condition is not comparable to when the offer was written, additional concessions at the closing table may be requested by the buyers for compensation of the condition change.
Closing
Each closing company, whether that be your law firm or the representing title company, will have varying requirements for you to bring with you. They will advise you what you'll need to bring prior to closing, however typically two forms of identification are required. You should also bring any house keys you have to provide to the buyers.